Are Floating plants good for aquarium? Ultimate Guide
  floating plants for aquariums are essential for the health of your fish. They provide food, shelter, and comfort to them. They also help maintain the pH balance, oxygenate the water, remove toxic substances from it and purify it. These plants are also aesthetically pleasing for people who like watching fish swim around in an aquarium.
There are many types of plants that can be used in an aquarium but some of them prove to be better than others when it comes to their care requirements, sunlight needs, and how difficult they are to maintain.
Consider using floating plants to increase the aesthetics of your aquarium. Our favorite suggestion is to use floating plants as they provide a dynamic look and feel that is different from the standard submerged options. When you see them in action, the reason is clear why they are becoming more and more popular with aquarists around the world.
 floating plants for aquarium
The best floating plants for aquariums give your tank a natural and wild feel, which is something that other pieces of the decor may not be able to do. Some plants can also be used to change the colors of your aquarium, making them an excellent tool to have in your tank.
You will see your fish tank in a whole new light when an underwater environment is generated that surrounds you. You can literally feel like you jumped into the water at any point in the world.
Here is a list of the best floating plants you can have in your aquarium:
Java moss

Red root floater

Duckweed

Hornwort

Cabomba

Anacharis

Amazon frogbit

Dwarf Water Lettuce

Water Spangles

Pennywort
We will take a close look at the best floating plants for aquariums later.
An important question before we see in detail the best floating plants is, will the fish in the tank eat these plants?
Maybe. Even if you provide your pet fish with an abundant supply of food, they are still likely to be inquisitive and will explore your plants or eat invertebrates that may be hiding within them.
Best floating plants for aquarium
Java moss


Java moss is a good plant choice if you don't want to spend too much time looking after it. It's hardy & can work well with many different types of fish. Other reasons why it's so appealing include its appearance – which varies between shades of green and brownish-red, among other colors – and its ease to care for.

This plant has no roots and instead consists of stems and oval-shaped leaves. It can be trimmed to meet your desired aesthetic. In order to maintain a healthy cutting, simply water the plant in a well-lit spot twice a week for about 20 minutes at a time, ensuring it doesn't stay in the same place for too long.

To make sure this plant floats, you will need to find a suitable object that can be used to prop it up against. The best material for this would be cork, which is buoyant and will float on top of the water while providing a firm surface for the moss to grip onto.

Java moss

Hornwort


This plant is one of our personal favorites for a number of reasons. It's very easy to care for and looks fantastic. It's one of the go-to options for many aquarists who want to create their first planted tank.

This plant is known to be very inspiring because it has a deep green color that will help bring in more natural lighting to your aquarium.

One of the major benefits of buying this plant is that it can be used in a variety of situations. It's a floating plant so you have the freedom to put it anywhere in your aquarium and it will work well with most types of fish. If you're still not sure what type of fish you want, this could be a good option until you decide.

Hornwort is a floating plant that you can keep in your fish tank. It's important to note that it grows quickly so you need to keep an eye on it If not, it will start clogging up your filter.

Hornwort

Cabomba


We believe that Cabomba is a plant that deserves more attention from those who are looking to add something to their aquarium!

We like this plant because it offers a unique look. It's easy to grow and requires little water so it can be a smart choice for those who live in areas with limited resources. At the same time, the property that makes this species hard to remove also gives it a nice, full and observable appearance.

This easy plant only needs the water to flow and can survive well in a variety of water conditions. It also requires an average amount of light for it to grow.

One of the best plant species for providing hiding spots to fish is Cabomba. If your critters in the tank usually enjoy hiding in vegetation in their native habitat, they'll love it.

Cabomba

Red root floater

There are many floating plants available for fish tanks, but the Red Root Floater was our favorite because it is so aesthetically pleasing.

Red root plants are native to South America. They are very easy to care for, these plants can survive in a variety of water parameters. Boat leaf plants thrive in most freshwater tanks.

The name is due to the leaves of this plant turning 100% red in the right conditions. The roots and underside of these plants usually provide most of their color, but what gives them their distinctive hue is a matter for debate.

What you need to do in order for leaves to turn red is expose them to lots of light. To produce an army of bright red leaves, it's enough simply to use the right lamp.

This plant has bold leaves that look good in a variety of different colors.

Red root floater

Duckweed

Duckweed is a very interesting aquatic plant that will grow in most environments, particularly when there are plenty of nutrients. This small plant grows quickly to cover the surface with tiny leaves, which can look really neat on top but are even more impressive when seen from below the water's surface.

Duckweed
Floating aquarium plants with long roots
Here is a list of the most popular floating plants with long roots:
         frogbit is the most common long root aquarium floating plant, its roots reach 20 inches in length. this floating plant doesn't take much time before it covers the whole surface of the aquarium. be careful and don't try to submerge it or it will rot. the origin of this floating plant is in South America and it has other different names such as           Amazon Frogbit, Smooth Frogbit, South American Spongeplant. it can thrive in all lighting conditions.
this plant is more suited for a large aquarium as its diameter reaches 10 inches. it looks pretty as it is kind of looks like a lily pad. it can thrive in an aquarium with a temperature between 70-80°F and it prefers medium lightening.
because of how tall this floating plant can be it is better to be kept in large and open-top aquariums and the ideal for this plant to live in a pond.it grows above the surface of the water. the ideal temperature for this plant in order to thrive is between 77-86°F.
this plant needs high lightening but it can adapt to all lighting conditions.
more info about
this plant grows in the wild but it can make a great addition to your tank if you like long roots floating plants.                the ideal temperature is 65-85°F and it can thrive in medium lightening.
redroot floaters

this plant has long roots too. you can see more about it at the top

Red root floater
Floating plants for turtle tank
most of the floating plants we mentioned before are the best floating plants for turtle aquariums such as:
Pros
Grows Quickly
adapt with different water conditions
make the water clean
cheap
Cons
need good lightening in order to thrive
Pros
Grows Quickly
Easy to care for so it suits beginners
make the water clean
cheap
Cons
it is hard to stand stable in the aquarium
Pros
Grows Quickly
Turtle won't eat it
strong and Easy to care for
cheap
Cons
needs good lightening levels
it is hard to stand stable in the aquarium
Pros
Turtle won't eat it
adapt with all lightening levels
cheap
Cons
looks like a basic grass
Moneywort is a fantastic alternative to consider. This item appeals to a lot of people because of its aesthetic                   appeal. Simply told, it appears to be really attractive. This is a more upright plant, with longer and taller stems             with leaves that are also rather thin. If you only have one or two tiny bunches, they're a good choice.
However, don't add too many because they can grow pretty tall and take up a lot of room in the water if there               are too many. Your turtles might eat this, but it grows swiftly enough that it shouldn't be a problem. Moneywort           is also not very demanding, so it will do perfectly fine in the depths of a turtle tank, despite its preference for a             lot of light and CO2.
Pros
looks nice
hard and tough
can handle turtles
Cons
needs good lightening levels
rapidly grow and take much space so you should keep it in large tanks
Another interesting option for your turtle tank is water lettuce. These guys are a type of floating plant that                     floats on the surface of the water. Because they lie on the water's surface, they will be able to absorb a lot of UV             rays, and so will be able to meet their light requirements.
Furthermore, turtles enjoy eating it, and it also provides excellent cover. It's a tough plant that shouldn't have               any trouble thriving in a turtle aquarium. There's also the fact that they give any tank a certain amount of                       visual attractiveness.
Pros
Attractive and string plant
doesn't need much care
Cons
needs good lightening levels
Turtle might eat it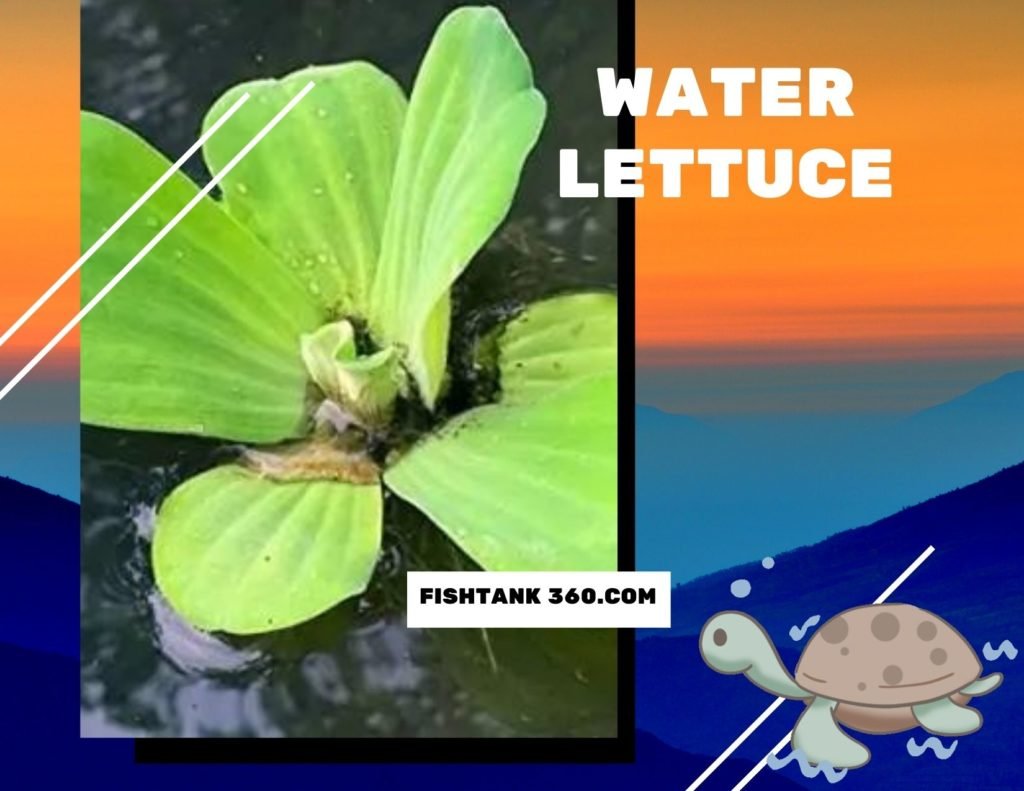 Water hyacinth is another interesting floating plant to consider. Except for the appearance, this item looks a             lot like water lettuce. It can acquire air and light since it floats on top of the sea. It's also a highly tough and resilient plant, so keeping it alive shouldn't be a problem.
It's also worth noting that turtles enjoy eating water hyacinth, thus it's a good snack. Also, these things are incredibly visually pleasing, especially when their blooms blossom.
Pros
strong and adapt to any water conditions
looks pretty
Cons
needs care as it grows fast so you should trim it regularly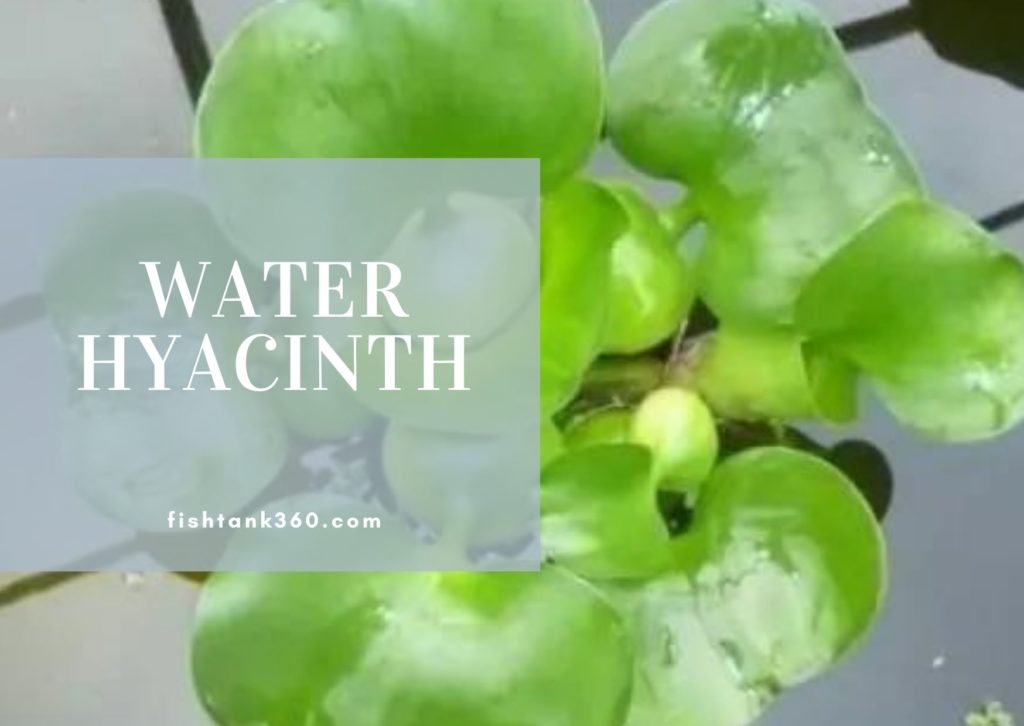 Moss balls are a strange alternative, but one that is worth considering. These are simple moss balls, or aquatic moss, that sits on the tank's bottom. They aren't particularly edible, so turtles may nibble on them but won't eat them whole.
Furthermore, they thrive in low-light aquariums, which is ideal for a turtle tank's bottom. Moss balls are also a             nice toy to push about and play with for your turtles. They also make excellent water filters, removing undesirable chemicals and nutrients from the water. We must not overlook the fact that they are also very attractive.
Pros
fun for turtles
clean the water
adapt with low light
good looking
Cons
not consider a full plant
Best floating plants for a shrimp tank
Here is a list of the best floating plants for shrimp tanks:
The Salvinia family of plants, commonly known as water spangles, is divided into two types: Salvinia Natans, which has larger leaves that are about 1cm long, and Salvinia Minima, which has smaller leaves that are about half the size.
Aside from size, these two species are very identical, with small transparent hairs coating their tops, giving them a fluffy appearance. Water droplets roll off the hairs and back into the tank, keeping the leaf dry thanks to the miracle of surface tension.
The roots are similar to Duckweed in that they are small and have few branches, growing up to 2cm in length. Despite the size of the roots and leaves, it is a reasonably quick grower that manages to absorb a good amount of nutrients.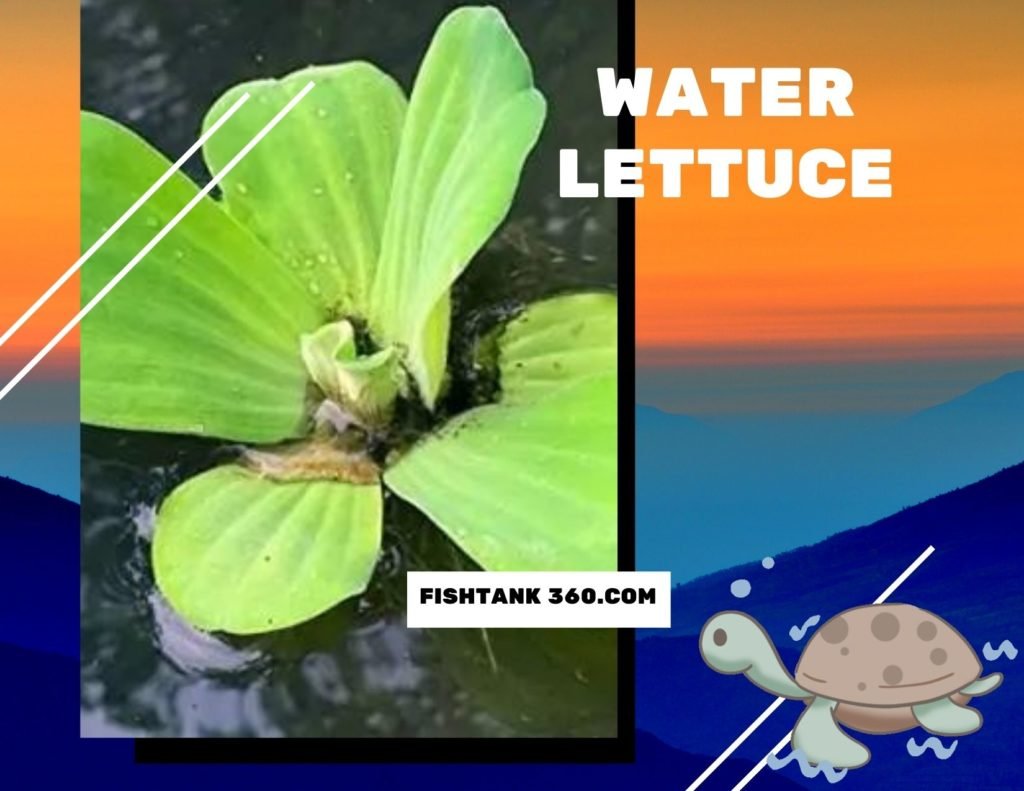 How to care of floating aquarium plants
Floating plants enhance the environment of your tank or water garden by providing a more natural landscape for the fish, as well as making it more appealing to the eye. Because floating plants are so beneficial and valuable to a water garden or aquarium, it's important to take care of them.
Here are some helpful hints for care for floating plants:
make a special place for the plants

as the floating plants grow quickly and extend to other places you don't like. You can make a tight circle out of the airline and seal the ends so the loop stays in place around the floating plant. Loops are also available for purchase at the market, and they come in a variety of diameters to accommodate any floating plant. The floating plant in question, as well as the rest of the life in the tank or garden, receive all of the care and nutrients they require thanks to a ring structure that holds the plants in place.

  trim them regularly

as the floating plants grows quickly you should trim them from time to time to make sure the plant is healthy, looks good in your tank, and doesn't bother other living species and plants.

Examine the stems for damage and isolate unhealthy plants

Because the stems of floating plants are rather fragile, they are particularly vulnerable to injury, insect attacks, and illness. The waxy covering on the leaves of the floating plants protects them from these hazards, but the stems are exposed. It's critical to inspect the stems of floating plants for symptoms of damage or weakness on a regular basis and apply the medicine as needed.

Separating the wounded or sick plant from the rest of the tank or garden is also a good idea to keep the other plants and fish who like to graze on these plants safe from infection. You can always remove the troublesome floating plant and temporarily relocate it in another pot until things improve.

Make sure you have good lighting

While proper lighting is necessary for floating plants to grow and thrive, too much light, particularly strong sunshine and high-temperature artificial lighting, can be harmful. Excess heat and light can deplete the moisture required by the plant, and the floating plant, despite living in an aquatic environment, can dry out at the surface. The leaves of floating plants, such as water lettuce, turn yellow, and the plant suffers as a result.

Ensure that aggressive fish are properly managed

Floating plants are advantageous to a variety of fish since they provide shade as well as food in the shape of their leaves. However, certain fish species are quite destructive and will soon rip the plants to shreds, leaving you unhappy and with little choice but to replace the plants or abandon the aquarium altogether.

This, however, is not a huge cause for concern because the problem can be quickly resolved. Growing the floating plants in a region of the tank or garden where the fish can't access them and then throwing in clusters of leaves for the fish separately is one method. This will keep the floating plants safe from harm.

Apply external fertilizers as needed

Floating plants are known to grow swiftly and readily since they obtain most of their nutrients from the water, sunlight, and environment, and they don't require much human intervention. Despite getting a lot of their nutrients from sunlight, heat, nitrates in the water, and phosphates generated by the ecosystem, floating plants may still be hungry. Plants with the deficiency will turn yellow at the edges of their leaves, or just develop sluggishly or stagnantly, which is simple to see because these plants grow quickly.

Fortunately, there is a simple remedy to this vitamin problem. Compound fertilizer replenishes the nutrients necessary by these plants by supplying NPK (Nitrogen Phosphorus Potassium), iron, and other essential components. Because fish mating can sometimes result in a lack of nutrients, it's critical to make sure these floating plants get the nutrition they require on a regular basis. As a result, in their quest for additional nutrients for their own survival, the plants may cause greater nutrient depletion for the entire ecosystem. The floating plants will have a healthier appearance and a longer life in the tank if you provide a good balance of NPK and required macro-nutrients.

Maintain a steady nitrate level

Floating plants have been shown to be effective in reducing nitrate levels in the water. However, the nitrate level may occasionally rise over what the plants can handle, causing the plants to become sick as a result of the excess nitrate. As a result, it's important to remember to change the tank water on a regular basis, at least once every two weeks, or to refresh 15-20 percent of the tank water weekly. This will keep nitrate levels in check and make it easier for floating plants to regulate nitrate levels.
Conclusion
In this long and informative article, we have shown a lot of information about floating plants in aquariums.
we demonstrate the best floating plants for aquarium whatever the environment and the type of your aquarium.
there are some plants good for turtle tanks and some others from shrimp aquariums.
some people like long root floating plants so we recommended some of the most common long root floating plants.
Finally, we provide some tips on how to take good care of the plants inside your aquarium.
so we hope you can find all information you need in this article and if you looking for other information about the aquarium world, definitely you will find it in fishtank360.com.